usadeepsouth.com




Germany by Auto
~ September, 2010 ~
By Curtis R. Fesler




I was stationed in Fulda, Germany, with the U. S. Army, 14th Armored Cavalry, during the early sixties. Since 1964, when I rotated back to the States, my goal has been to return to Germany to see this beautiful area once again. As years passed, it seemed every time my wife Linda and I planned the trip, something got in the way. This year we decided to commit to making the journey, traveling within the country by rental car so we would be free and independent to visit areas we wanted to see. We prefer smaller country hotels and little villages, but we still made it to a few of the popular tourist destinations. The rental car gave us the freedom to have our own schedule.

We began by searching the Internet regarding auto rentals, customs and European travel in general. I began listening to German Language instruction to revive the little German I had learned while there in the service. Some of the advice gained from others over the Internet was good, but a lot of the tips were passť and no longer applied. I am going to attempt to simplify current (2010) travel in Germany by car with a few brief tips.

Length of Trip: We planned our trip to span 21 days, too long for most people. Living out of a suitcase for that length of time is a stretch; 15 days might be a better choice. Getting laundry done while on the road moving about every few days isnít easy.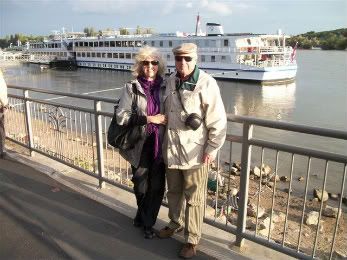 Money: As everyone knows, Germany uses the Euro. I bought a thousand Euros from a local American Bank before we left so we could hit the ground running in Frankfurt. We split up the money and carried it in money belts because the airports and train stations are a prime location for pickpockets. (Remember, money belts must be removed and passed through the security scanner with your carry-on, purse, etc.) My plan was to use my credit card for large purchases and pay cash for small items like meals and drinks. Minimizing the use of the credit card would decrease the chance of CC fraud. Also, many of the smaller German businesses do not take credit cards, so you will always need some cash on hand.
Do not change money at the airport. The rates are terrible and you could send a message to any thug that could be watching that you have a large sum of money. When you reach your destination outside the big city, you can supplement your Euro supply with an ATM Machine at one of the banks.

Credit Cards: Prior to your trip, you must alert your credit card company that you will be traveling in Europe and advise them about the length of your stay, otherwise you might have your CC account frozen. Give them a list of all countries you plan to visit.
Germany is converting to a new type of credit card that uses a chip rather than a magnetic swipe so you could have some trouble at certain locations. Your card should work in most places. Carry one extra credit card from another company. I often found where one would not work, the other would. As I said before, minimizing credit card usage is always a good idea. At one hotel in Bavaria, neither credit card worked. I had to pay in cash. This might have been a ploy by the owner to avoid the credit card fee. Always have some cash on hand in case of an emergency.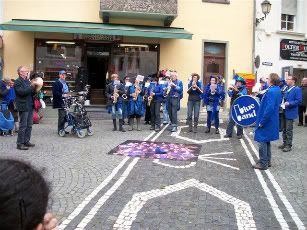 Cell Phones: Europe operates on a different cell phone system than that in the United States. To use your American cell phone you must install a chip. An easier way is to go to a Vodaphone store and buy a throw-away phone with minutes installed. This cost around 60E with minutes and I made the purchase in cash. I read about others who signed up for a plan with credit cards, amassing huge charges. Vodaphone stores are all over the country. Run out of air time? Find another store and add minutes.

Car Rentals: Reading about over-charging and complaints about failure to have deposits returned from European car rental companies, I went with an American company, Enterprise. Some will attempt to sell you insurance you donít need, so take along copies of your credit card company benefits, showing coverage for car rentals and decline the collision damage waver.
I decided to go with a small car due to the narrow streets and the high price of gas. The problem is, all small cars come with stick shift, so be prepared to take a trip back in time. It took me a few days to get back in the habit of shifting. You could move up to a larger sedan with an automatic transmission, but the cost would be three times the money. The car we rented was a Ford Fiesta and it performed well and enabled me to negotiate the narrow streets. Just be sure the vehicle you choose will handle the luggage.
Study German traffic laws on the Internet prior to the trip. They use international traffic signs and have liberal speed limits. German drivers are aggressive. Stay to the right side of the road except to pass and do not turn right on red.


Most cities of any size use a metered parking system where you buy a timed ticket from a machine and place it on the dash. Parking always seems to be at a premium and sometimes parking a few blocks away is a better idea.

Rent a GPS: The car rental company will have a GPS for rent. Get it and have them program it into English. Have them demonstrate how they program it into English in case you accidently knock it into another language like I did. The car rental company will charge you a deposit on the GPS that covers replacement so take good care of it and donít leave it exposed and invite theft. At the end of your trip when returning the car, take the GPS to the service desk and get a refund receipt for the deposit.
The GPS is vital to your getting around and finding hotels as well as locating tourist attractions. Many streets are not marked with signs. Some streets are cobble stone alleys.

In some areas there are multiple villages with the same name. We found two towns named Weissbach within ten km. of each other. We experienced this problem on three occasions and had to get a local resident to set us on the right path. The GPS will list all the locations and you need to make the proper selection. If you canít figure out the proper destination to enter in the GPS, call the hotel for assistance.

Maps: I purchased a map before the trip and it ended up being huge and too large to open in the car. A more experienced Canadian European traveler showed me an atlas that is much smaller and handier.


Hotels: I had very good luck with hotels. Book in advance because the better ones fill up with tourists and you could end up without a room. You will most likely be traveling at prime time when the Germans also love to take a holiday. Find the hotels with a free breakfast and free parking. I can guarantee the morning meals will be some of the best you have ever eaten. All the three star hotels I stayed in were exceptionally clean. There are many hotels with spas so you can enjoy a massage, steam and a swim.

Water: Having drinking water on hand is a necessity. The water out of the tap is most likely safe to drink, but I do not like to chance it while in a foreign country. Bottled water is sold in the grocery stores, so get a supply for the hotel as well as the car. Buy the water marked ďStil.Ē Some of the mineral waters preferred by Germans will be strong tasting and not to your liking. If you ask for water in a restaurant they will bring you a bottle of mineral water and, once again, be sure to ask for ďStil.Ē You will be charged 2.50 E for the water.
Wine and beer are cheap in the markets, and you can put some in the room if you like a pre-dinner refreshment before you go out on the town. Beer and wine while out on the town are reasonably priced, but mixed drinks are expensive.

Packing and dress: We received a lot of misinformation on this subject over the Internet. We were informed that Germany is much more formal. We didnít find that to be the case. You will need one dress-up outfit, but beyond that anything goes. I was told that blue jeans were not the norm, but the first day we went to breakfast in our country hotel nearly all the men were dressed in jeans. Some were businessmen going to work. Take comfy shoes for lots of walking and pack a lot of underwear and socks because you might not be able to do laundry. Modern day Germany has become very casual.
Pack books unless you enjoy watching German TV programs. They do have European CNN, but their news items usually focus only on Europe. Books in English are available at some book stores; however, the display is very small.

Siesta: There is not a formal siesta time in Germany, but some establishments shut down between 3 pm and 5 pm. (They use military time, so that would be between 1500 and 1700 hours.) Many restaurants do not serve dinner during this time and are open for only the traditional German coffee and cake. Beer and wine are also available.

Take Gifts: Taking gifts from home is a good idea. Pass them out to friendly people who help you along the way. I took a supply of small badge pins from the LAPD (Los Angeles Police Department) and they loved receiving them. Small state pins would also work.

Tipping: Germans as a rule donít tip, but they do round off their bills to the next highest Euro. Service charges are added to each check. If someone in the hotel provides you with extra service above and beyond the call of duty, you can reward them with a couple of Euros. If you decide to tip the maid, do it the first day in order to insure good service. Place the tip in the personís hand and make eye contact because it is bad form to leave a tip on a table.

Language: The old saying, ďEverybody speaks EnglishĒ isnít true. Only in heavily traveled tourist areas will you find English speakers in abundance. It is best to know a little German so you can ask for things, order food or ask for directions. I studied and packed a German/American Dictionary during the trip and loved learning more of the language.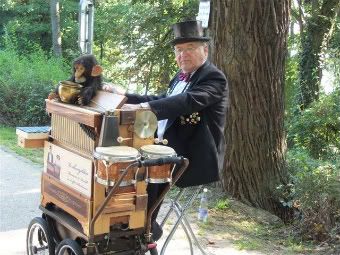 Places to Visit: I prefer the smaller towns and villages, but the big cities deserve a look. Berlin and Munich are the best. Visit the German night clubs for a dose of music and culture. The Tourist Bureaus are in most areas and they will provide you with things to do and museums to visit. Go where the locals go to enjoy the culture. Much of this research can be done on the Internet before you go.

Last Day in Germany: My advice is to turn in your rental car early and book a hotel with shuttle service near the airport. Get the hotel first and have them shuttle you back from the car rental agency. The rental returns are sometimes difficult to find and traffic at the airport is heavy, so you could miss your flight. The next morning, all you have to do is have the shuttle drop you off at the gate. If you have Euros left over you can pay the last nightís hotel bill and buy last minute gifts at the airport.

Conclusion: I hope my tips have helped Ė I learned so much on my recent trip and wanted to share the information with others. Donít put off going because the good olí days are right now. Have a great trip.

Questions? Contact Curtis Fesler at this address: fesler@m vtel.net


__________________________
Curtis R. Fesler was born in Nebraska, raised in Los Angeles, served 3 years in the United States Army, and spent 25 years as a Los Angeles police officer. He retired to the Ozarks and currently resides along the banks of the White River in North Central Arkansas. He loves to write about personal experiences and attempts to show the humorous as well as the dark side of law enforcement.

ďPolice officers are simply a cross section of the general public with all the character flaws, emotions and a little excess baggage. They are far from perfect but most of them try,Ē writes Fesler, a "regular" on the USADEEPSOUTH Porch message board, where he fascinates Porchers with his wonderful stories.

Read more of Fesler's stories at USADS!
Remembering Fred
The Great China Town Gambling Raid

__________________________
Want to leave a comment on this story?
Please visit our Message Board
or write Ye Editor at bethjacks@hotmail.com.
Thanks!



Back to USADEEPSOUTH - I index page
Back to USADEEPSOUTH - II index page